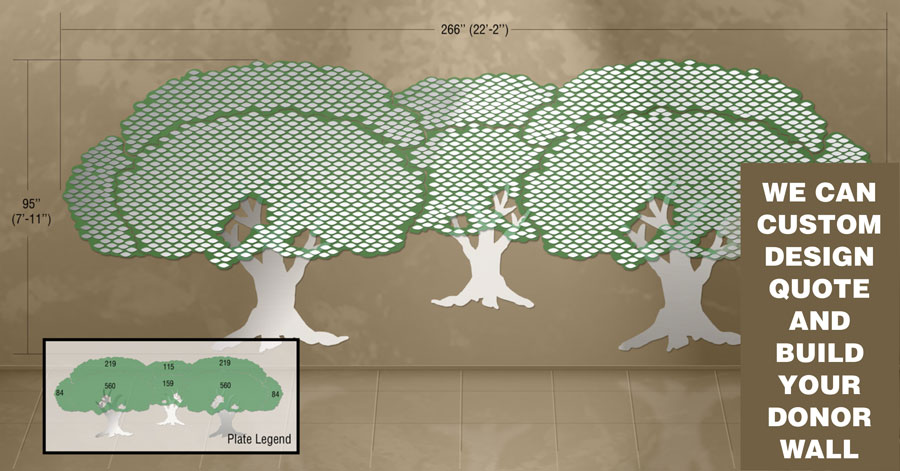 Free design is always available for plaques, letters and other architectural components. However, you may have a project that requires further and more detailed documentation. You or your group have "A Vision." To turn that vision into a concept, a design, and then reality, you may require "Design Intent and Engineering Plan" assistance. Donor Wall Programs, Memorial Gardens and Dedication areas within a city area are examples of projects that will probably require more detailed rendering and documentation assistance. This is when Design and Plan Services can help you fulfill your vision.
Design Intent Packages
After discussing your vision of how you see your project, we will produce, at no cost, one or more rough-sketch color renderings. You choose the drawing that best represents your project, and on your order, we will then create your DESIGN INTENT COLOR RENDERING AND "BLUEPRINT STYLE" DRAWING.
Engineering & Plan Packages
When you've approved your DESIGN INTENT PACKAGE, and you're ready to proceed, to a formal ENGINEERING PLAN DRAWING, we will prepare your engineering drawing. It will be signed by a certified and licensed engineering. This is the final planning document that is presented to your local planning department for approval.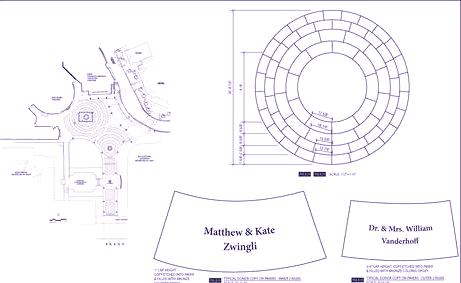 Design Intent renderings provide you with colorized images of your finalized project, and a blueprint drawing that shows the products specified, with their details and placements. This drawing addresses what you can see. It relies on your engineering drawing to show the specifics that will meet your local and state construction codes.